Photos from late 2012, after some more retooling, are here.
Photos from mid 2009 after the hardwood floor install are here.
Photos from the beginning of 2007 are here.
Studio rebuild completed November - December, 2005. Photos here are from late 2005.
Photos of the studio rebuild process are here.
Photos of the old (1997 - 2005) studio setup are still over here.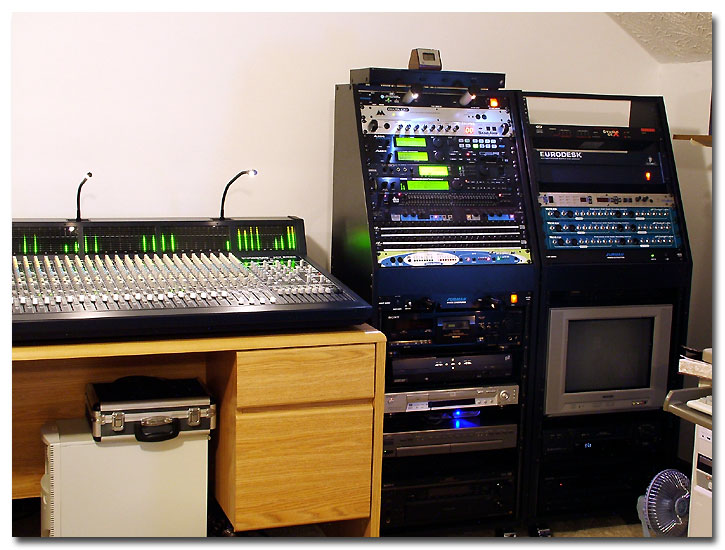 48 Channel/8 Bus Mixer | Racks | Spare/Road Multitracker Computer
---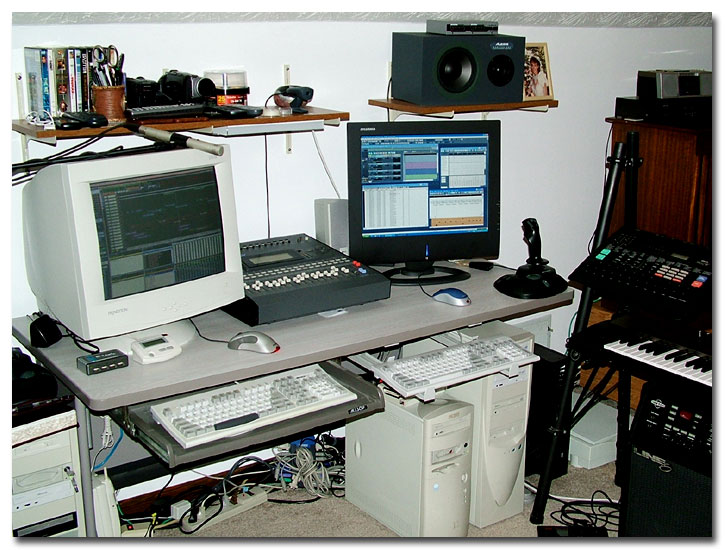 Multitracking/Sequencing Computers | 16 Channel MIDI Control Surface (ProMix01) | Test/Webcam Server
---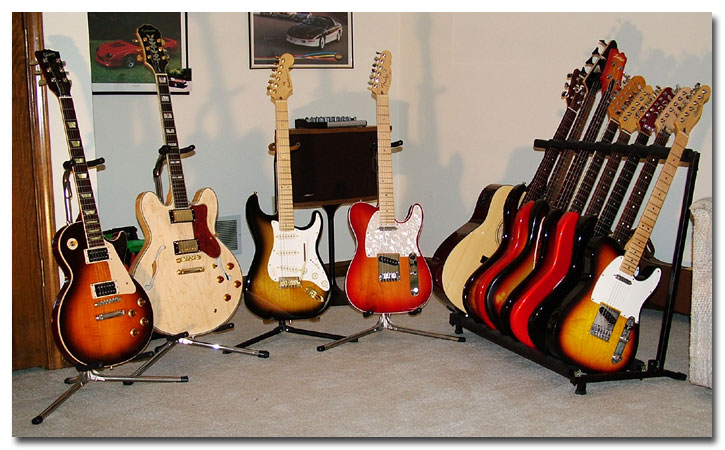 Electric Guitars | Bass Guitars | Acoustic Guitar
Visit The Guitars & Amps Page
---

Guitar Amps | Pedal Board | Attenuators | Pod XT | Bass Driver DI | Les Paul
Visit The Guitars & Amps Page
---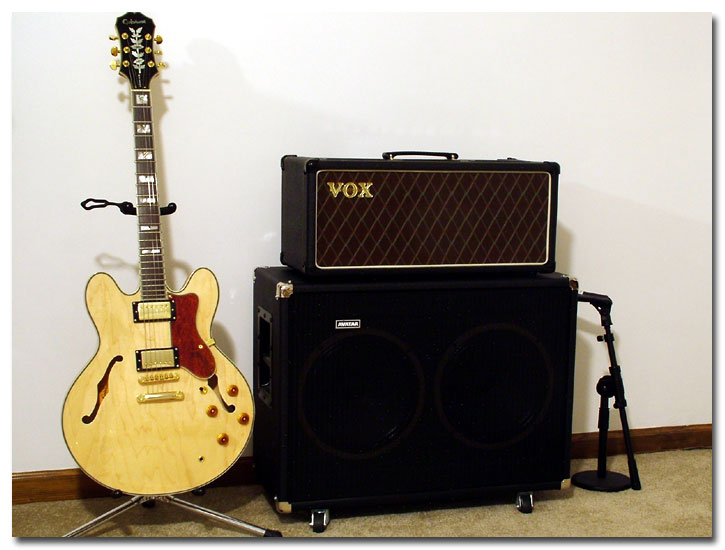 Guitar/Amp Overflow Area
Visit The Guitars & Amps Page
---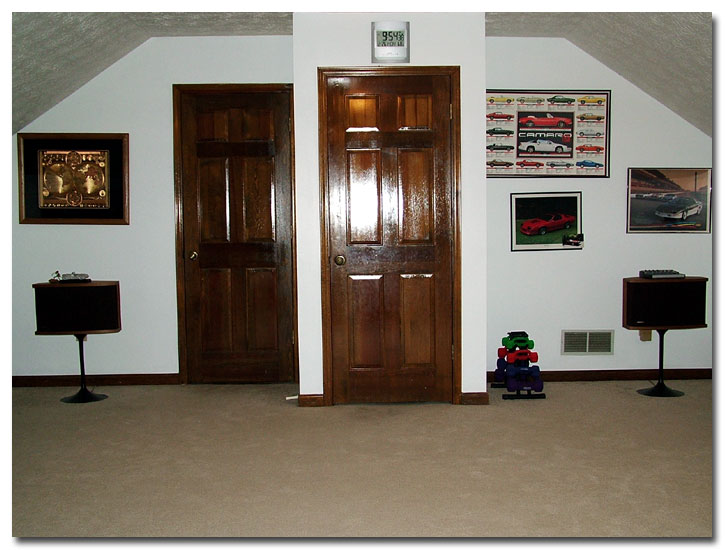 Listening Area 1
---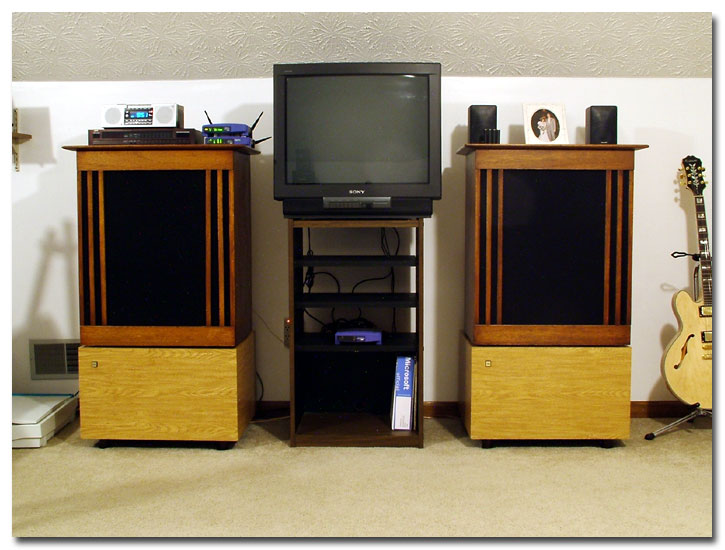 Listening/Viewing Area 2
---
This site is best viewed with Internet Explorer 11 or Chrome at 1024 x 768 resolution or higher.
94,738 Page Views/8,751 Unique Visitors since Jan 01, 2023. Last Site View Oct 04, 2023 at 12:46:08 PM ET. This page viewed 12:46:46 PM ET. It's now .
152,627 Page Views/8,119 Unique Visitors for 2022.
Send an Email to Rich